Goals
Increase traffic to the Expano Interactive Adventure Park website and the Visit Murska Sobota destination website

Increase the visibility of Murska Sobota as the "heart of Pomurje" through the attractive Expano Park

Encourage Slovenian consumers to visit Murska Sobota, the Pomurje region and the Expano pavilion
In the wake of the coronavirus pandemic, tourism is facing a new reality. Tourism vouchers and health protection measures have encouraged Slovenian tourism service providers to step up their communication efforts with Slovenian consumers to attract them to their regions.
The Municipality of Murska Sobota, recognised the changing needs of the market and wished to stand out from the crowd of tourism offers by advertising in digital media. The aim was to effectively encourage consumers to visit the Pomurje region and the Expano pavilion, an interactive adventure park that reveals the entire Pomurje region.
In July and August, iPROM encouraged Slovenian consumers to visit Pomurje and the Expano pavilion with a digital strategy based on the analysis of the purchase journey for tourism services carried out with iPROM DMP.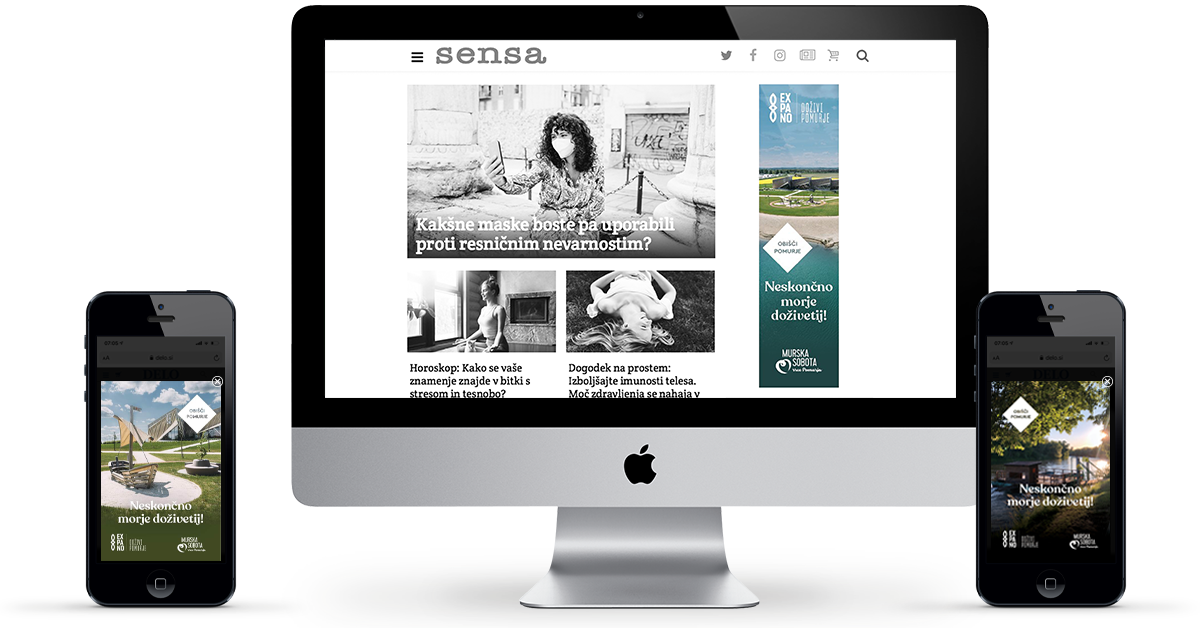 Under the "Endless Sea of Adventures!" slogan shown in iPROM's copyrighted ad formats, we raised awareness of the tourist attractions in the Pomurje region and Expano, which offers visitors a variety of activities inside the pavilion and by the lake.
In the first part of the campaign, the iPROM Cloud software solution and behavioural targeting were used to serve the ads to the target groups that had already expressed an interest in taking a holiday before the campaign started.
During the research stage, the selected target groups were also addressed while they were searching for information on search engines. With a technology solution, existing customers who had already informed themselves of the product were retargeted during the purchase phase. As part of the campaign, geo-targeting was also used to inform tourists already in Pomurje of the nearby attractions – the Expano pavilion and the experiences it offers.
With a strategic approach and real-time advertising optimization, we exceeded our targets in terms of increasing the reach of the Expano websites by more than 40%. The pavilion received 50% more visitors in July and 100% more visitors in August compared to the same period last year. Hotels and other accommodation in Pomurje were also almost fully booked for the summer.