Welcome to the future of digital advertising
iPROM specializes in planning and running advertising campaigns in digital media. Using media outlets, data analytics, in-depth research and new technologies, we enable marketers to deliver the right message to the right person at the right time, every time. The tools we create are used across the industry by advertisers, direct marketers and web publishers to help them plan, execute and analyse their digital marketing activities. They are designed to increase the effectiveness of these activities as well as to make the complex world of web advertising a little simpler for our customers, justifying investment with outstanding returns.
Mission and vision
Simplicity comes with deep understanding. With 20 years of curiosity, learning and practical experience behind us, we have gained a profound knowledge of our industry. Today, our company's mission is to bring order to the complex world of digital advertising. We are proud of our work, but what is most important to us is the satisfaction of our customers. In today's often-changing market, our continued dedication to meeting your demands is timeless. Ad-tech may be a highly dynamic market, but some things never change: good businesses take care of their customers, help them build great teams and assist them to become even more successful. We do all this, and more, with understanding and integrity.
Put your trust in the personal touch and our unique skills
The engine behind our company is a team of highly motivated individuals and web enthusiasts. As we make way towards our clients' goals, we select the next steps together – always looking to deliver the best service to our clients. We are proud that you trust us on this journey and see your success as a recognition of our work.
Join our team!
Passion for new technologies, new experiences and challenges in the global market, digital communications, innovative ideas and thinking outside the standard framework are the qualities we value and look for in our employees.
Check out the current job openings or register to iPROM's jobseeker database.
Contact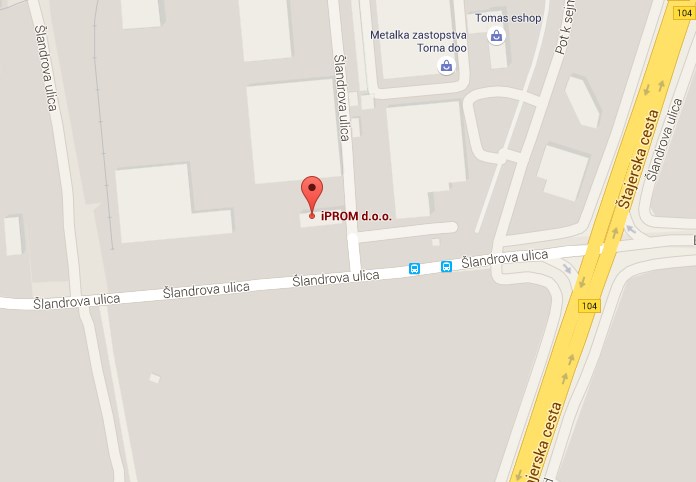 iPROM, d.o.o.
Šlandrova ulica 4 B
1231 Ljubljana - Črnuče, Slovenia
The company is registered in the Court Register of the District Court in Ljubljana. Reg. no. of the entry 1/31756/00 ⋅ Registration no. 1399918 ⋅ VAT ID: SI83333193 ⋅ IBAN: SI56 0203 2005 2510 614 ⋅ BIC/SWIFT: LJBASI2X