The iPROM company is one of the first in the region of central and eastern Europe to receive confirmation of its compliance with the Transparency and Consent Framework 2.0, TCF 2.0 standard developed by the international organisation IAB Europe in the context of its efforts for improving the transparency of protection of consumer data. With this step, the company strengthens the common mission of the members of IAB Europe association to boost confidence in digital advertising in Europe.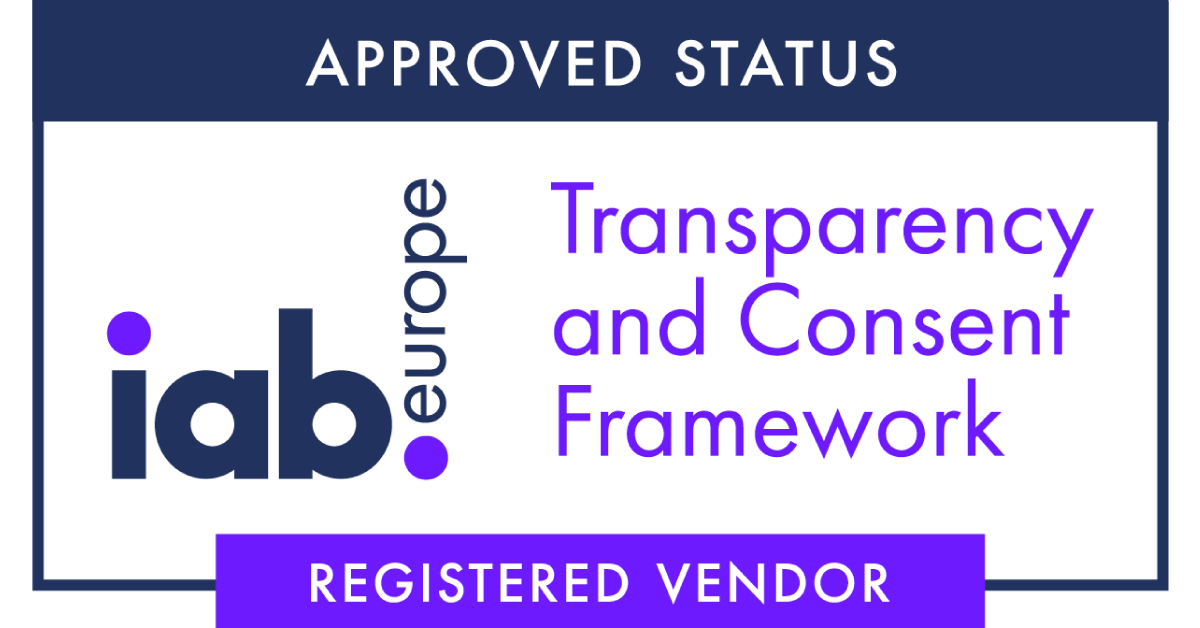 The Industry Standard regulates the collection and processing of personal data
The new industrial standard TCF v2.0, which was developed by the IAB Europe association together with organisations and experts in the field of digital advertising, regulates the collection and processing of data in digital marketing in accordance with current regulations. The standard is designed to assist the media, agencies, advertisers and providers of technological solutions in providing compliance with the General Data Protection Regulation (GDPR) and the ePrivacy Regulation in processing personal data, accessing and/or storing information through cookies or in other forms of data collection
By enforcing the new standard TCF v2.0, consumers are provided with control, transparency and choice regarding how their data are handled. Users can give clear, informed and free consent on the data to be processed by publishers and its related parties. Based on the user's response, the publisher can adjust providers of advertising services, data acquisition and use of systems for ad serving.
»iPROM's role is to help publishers and brands to build trust with online users and consumers and to focus on protecting their privacy. Legal coherence, ethical use of data and provision of transparency and choice in data collection for the purposes of digital advertising are becoming increasingly important. The modernisation of Industry Standard TCF v2.0 by the IAB Europe association is crucial for achieving this objective. For this reason, iPROM is extremely proud of the fact that we have successfully passed the check of conformity with new guidelines,« Nejc Lepen, Director of Development Department at iPROM said on the subject of the association.
TCF 2.0 for increased transparency of protection of consumer data
The new standard is primarily focused on publishers using platforms for ad serving or cooperation with different third partners (e.g. partner networks, programmatic markets, etc.). Within these relationships it regulates the processes where the advertising space is leased or where the advertising spaces is leased based on user data.
The new standard TCF v2.0 will enable users to have better overview of external partners cooperating with publishers and also control over which data have been submitted and how they can be processed. It will also give users the possibility to approve or refuse the consent for processing different types of data and provide them with more insight on who and in what way potentially processes or uses their data. This will strengthen control in Europe in terms of what data can be processed for the needs of advertising in digital media.
»As the members of IAB Slovenija and IAB Europe, we actively follow the guidelines on the European market and provide quality technical and substantive support to publishers in meeting the new standard,« added Lepen.
About iPROM
iPROM specializes in planning and running advertising campaigns in digital media. The tools we create are used across the industry by advertisers, direct marketers and web publishers and help them plan, execute and analyze their digital marketing activities. They are designed to increase the effectiveness of these activities as well as to make the complex world of web advertising a little simpler for our customers, justifying their investments with outstanding returns.
In a data-driven world, ad-serving efficiency is very important. Using media properties, data analytics, in-depth research and the smartest technology available, we enable marketers to deliver the right message to the right person at the right time, every time. With our tools for ultra-precise targeted audience segmentation, effective planning and proficient execution, companies are equipped to build better brands, more successful operations and stronger customer relationships.