iPROM created an advertising campaign for Thermana Laško using the new iPROM 360 technology solution
Goals
Improved brand awareness for Thermana Laško

Improved target audience engagement rates
We used our iPROM 360 solution to create an advertising campaign for Thermana Laško. iPROM 360 allows companies to integrate 360-degree video and photo content into digital advertising and deliver an interactive and immersive experience to users viewing and exploring the content.
The technology turned out to be an excellent fit for a client from the tourism industry where visuals of the destination and accommodations rival price as the most popular and decisive factors.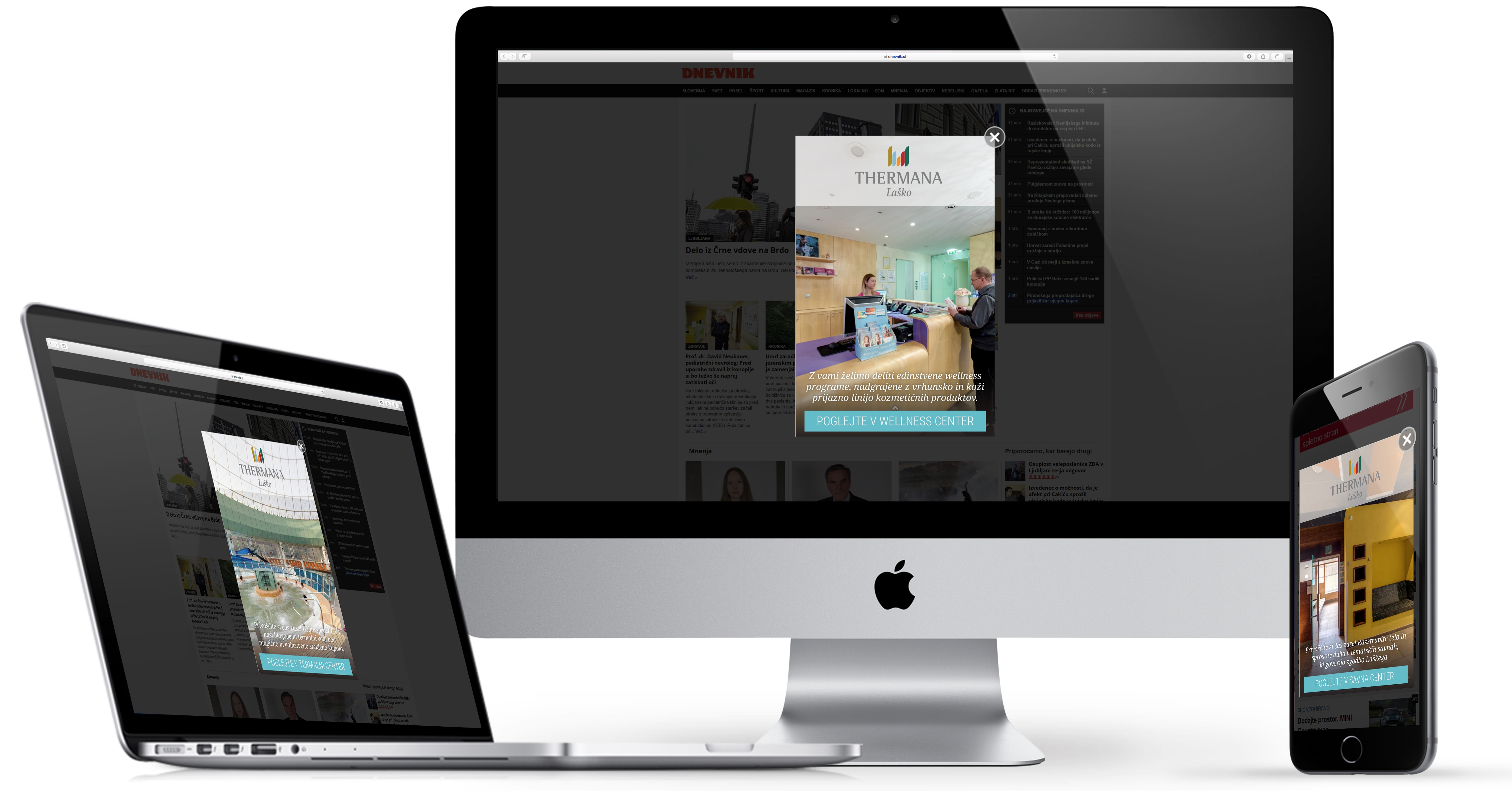 The client was focused on improving brand awareness, increasing advertising message reach and increasing interaction and engagement rates for online communication messages.
iPROM 360 was used to upgrade the advertising campaign running in digital media and help the client distinguish its communications from the competing advertising content. To improve distribution and reach, the advertising concept was combined with other iPROM solutions. Advanced targeting delivered by iPROM Cloud helped Thermana Laško extend its reach in digital media and deliver improved user experience and audience engagement.
The use of iPROM 360 ads resulted in a twofold improvement in effectiveness over traditional ads. Based on these results, Thermana Laško is planning to continue using iPROM 360 interactive ad formats for its future campaigns.