iPROM has upgraded its iPROM Cloud technology with an advanced semantic targeting algorithm designed to look for matching website content and ad content more efficiently. The new generation of semantic targeting uses artificial intelligence to enable advertisers to match the advertising message content with the content published on digital media. It provides a higher level of relevance and brand security and improves advertising campaign results.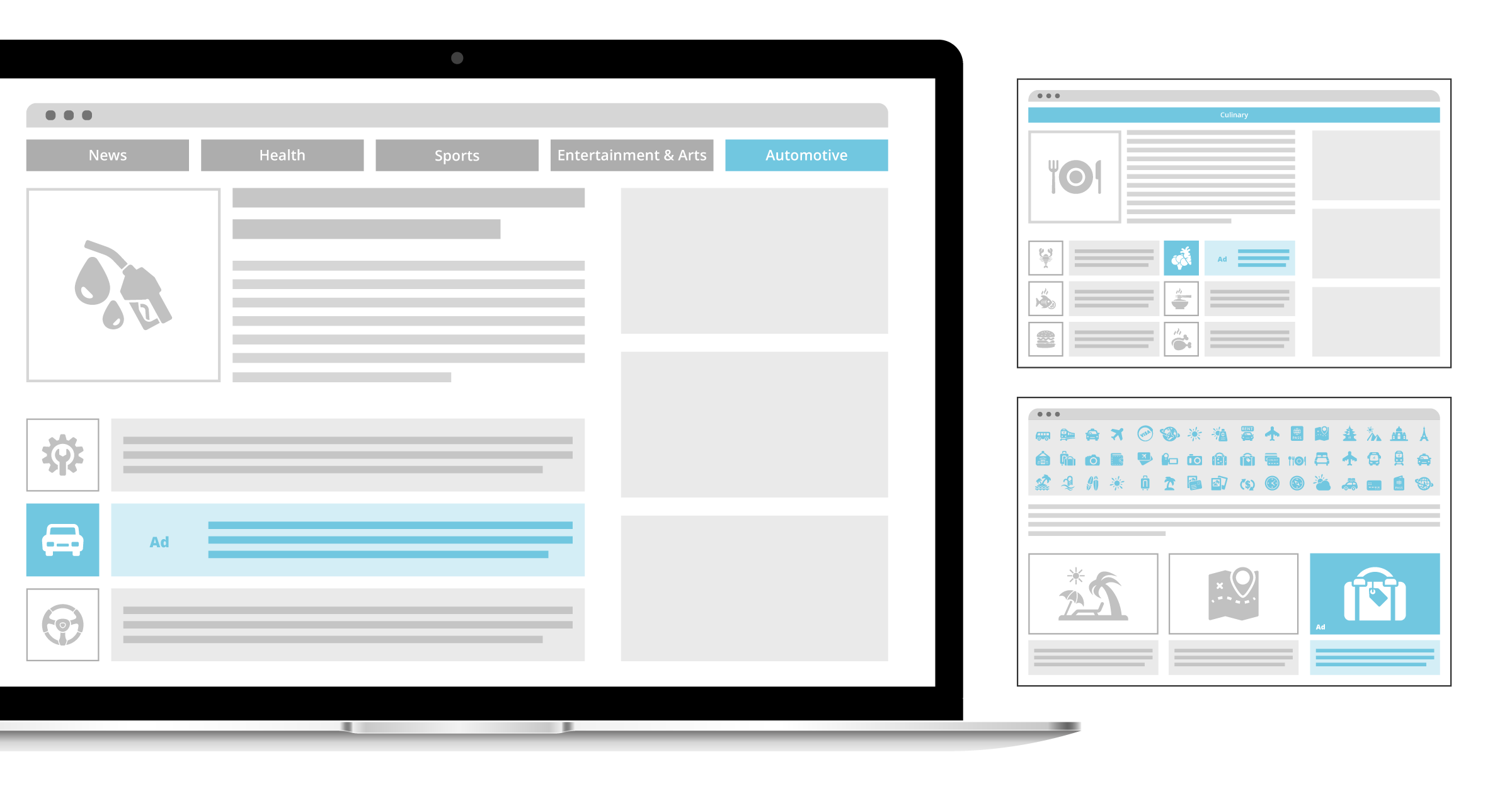 The new solution core is localized into the languages of Central and Eastern Europe and is one of the first solutions of its type designed for advertisers operating in this territory.
"Semantic targeting uses an in-depth understanding of website content gained through natural language processing technology and deep learning to place ads alongside relevant content more effectively. This way, ads become a part of the content, feel more natural, deliver an improved user experience and result in a better user response," explains Tomaž Tomšič, Head of iPROM Labs. "At the same time, the semantic targeting algorithm recognizes potentially harmful content and eliminates it from targeting to protect the brand's reputation," adds Tomšič.
Improved semantic targeting to increase user responsiveness to advertising messages
The new iPROM semantic targeting core is based on online content analysis and uses deep learning and natural language processing (NLP). This text processing method recognises words and the relationship between them to offer a deeper insight into the meaning of the content published in a digital media outlet.
The targeting algorithm then looks for matches between the ad content and the content published in a digital medium, based on which the ad server displays ad content that is relevant to the user.
Placing ads next to related or similar digital media content ensures users pay more attention to them and respond better.
Ensuring the highest standards of brand safety
The combination of different targeting methods in iPROM Cloud allows advertisers to reach users with the right advertising content in the right place, when they are receptive to it while giving brands control over the content next to which their ads appear. This ensures the highest standards of brand safety in terms of reputation.
iPROM has been developing semantic targeting technologies since 2012. The new core brings together a set of upgrades in this area that iPROM has developed over the past two years with a focus on the languages used in Central and Eastern European markets. To meet individual advertising campaign goals, iPROM usually supplements semantic targeting with advanced behavioral targeting and technologies that deliver commercial content based on publicly available or third-party data (e.g. weather data, stock market, different timetables, road conditions, etc.).
"In digital advertising, accurate targeting is the key to success. By upgrading the semantic targeting core in combination with other solutions to ensure advanced options for reaching target groups, iPROM helps brands address the public with even more relevant messages and strengthen their reputation in the long run," concludes Tomšič.
About iPROM
iPROM is a leading regional provider of media and technology solutions for digital advertising on the open web. Our knowledge and experience help our customers streamline the complexities of marketing in the digital environment. By combining advanced technology with the most comprehensive consumer behaviour data on the market, we enable our clients to display the right advertising messages to the right person at the right time on the right device while also helping online publishers grow revenues.
iPROM is a high-tech company that brings together the broadest range of consulting, analytical, media and software solutions needed in digital media advertising. Our continuous investments in technological development help us stay ahead of the competition and keep our clients at the front of the minds of their target audiences.