iPROM has upgraded its iPROM Native technological platform for native advertising with videos. Version seven of the iPROM Native solution thus enables fully automated preparation of native video ads, which is, with regard to conversions and direct response, up to three times more effective than the classic native version.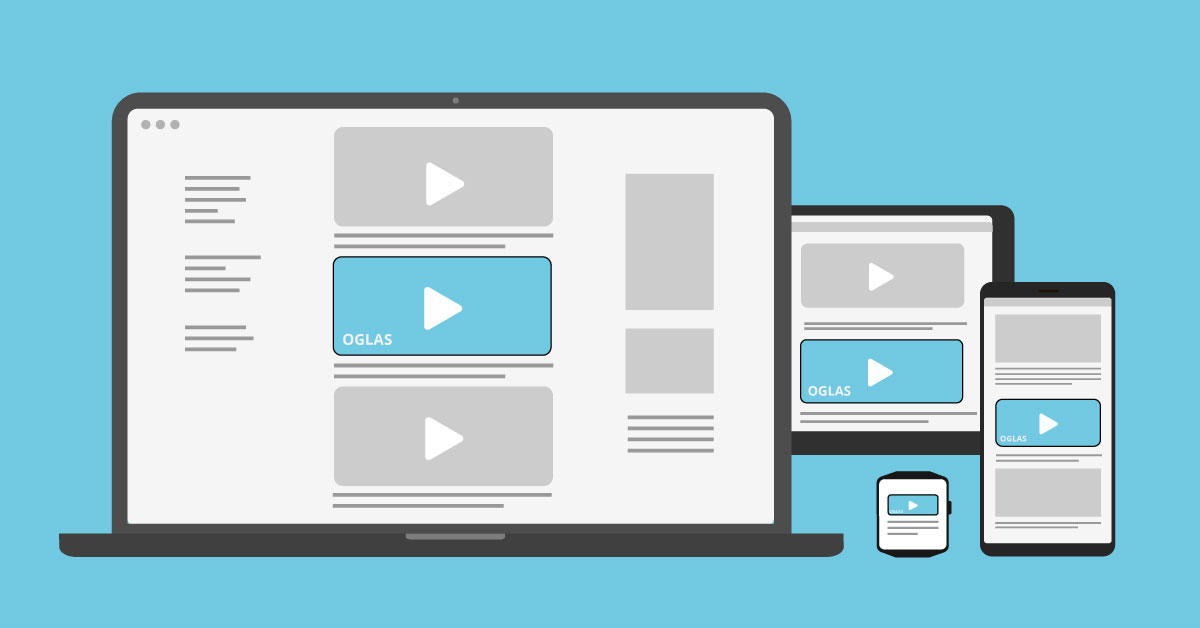 With this upgrade, iPROM has presented the seventh generation of the iPROM Native platform. The platform now enables automated preparation of video ads in a form, similar to digital media editorial content, while it is even more adapted to the target audience due to the combination of semantic text processing and behavioural patterns data.
"Video is a growing trend in digital advertising. Native ads are non-intrusive and familiar to the users, and video content only upgrades this with dynamics and determination. With help of iPROM technology, the ad is specifically adapted to the digital medium and complements its editorial content," Andrej Ivanec, Media Planning Director, says about the upgrade.
Three Times Larger Target Group Involvement Through Use of iPROM Native Video Ad
One of the main advantages of the iPROM native advertising platform is that it positions commercial content among the editorial content based on the semantic processing of the digital medium texts in connection with the previously captured behavioural patterns of the digital medium users. Due to the flexible form it ensures effective and non-intrusive attraction of target audience attention, which ensures greater involvement of users by advertising.
"Our previous experience with native video ads shows that videos are more effective than classic native formats. Users stay in touch with the ad longer and pay more attention to it. This is quite certainly also due to our advanced targeting technologies in connection with the iPROM DMP platform. They ensure that the users get exposed to the right commercial content at the right time and place," adds Andrej Cetin, Technical Operations Director at IPROM.
Ever since 2002, iPROM Native has been the most technologically perfected native advertising platform.
iPROM, the pioneer in the field of the development of technological digital advertising solutions, has presented the first native advertising solution to its clients in 2002. Through the advanced iPROM Cloud technology, the iPROM Native platform now offers behavioural and semantic targeting as well as an automated process of commercial content adaptation based on anonymised data about behavioural patterns of users with automated adaptation of the pictorial, text and video materials. The process of native video format preparation in the iPROM Native platform is completely automated and the platform is compatible with mobile and desktop clients.
Through the iPROM Native platform, we currently have access to more than 10 millions of users in the Adriatic region. iPROM Native is a regular media strategy component of brands, such as A1, Amer Sports, Bosch, Canon, Hyundai, Ilirija, Lek, Paloma, Peugeot, Volkswagen, Turkish Airlines and others.
About iPROM
iPROM specializes in planning and running advertising campaigns in digital media. The tools we create are used across the industry by advertisers, direct marketers and web publishers and help them plan, execute and analyze their digital marketing activities. They are designed to increase the effectiveness of these activities as well as to make the complex world of web advertising a little simpler for our customers, justifying their investments with outstanding returns.
In a data-driven world, ad-serving efficiency is very important. Using media properties, data analytics, in-depth research and the smartest technology available, we enable marketers to deliver the right message to the right person at the right time, every time. With our tools for ultra-precise targeted audience segmentation, effective planning and proficient execution, companies are equipped to build better brands, more successful operations and stronger customer relationships.