On Friday, 18 October, another prosperous iPROM Academy ended, where practical advice for effective digital advertising in various sectors was shared with participants by Leon Brenčič, Miloš Suša, Anže Hribar, Miha Rejc and Igor Mali, all coming from iPROM digital agency.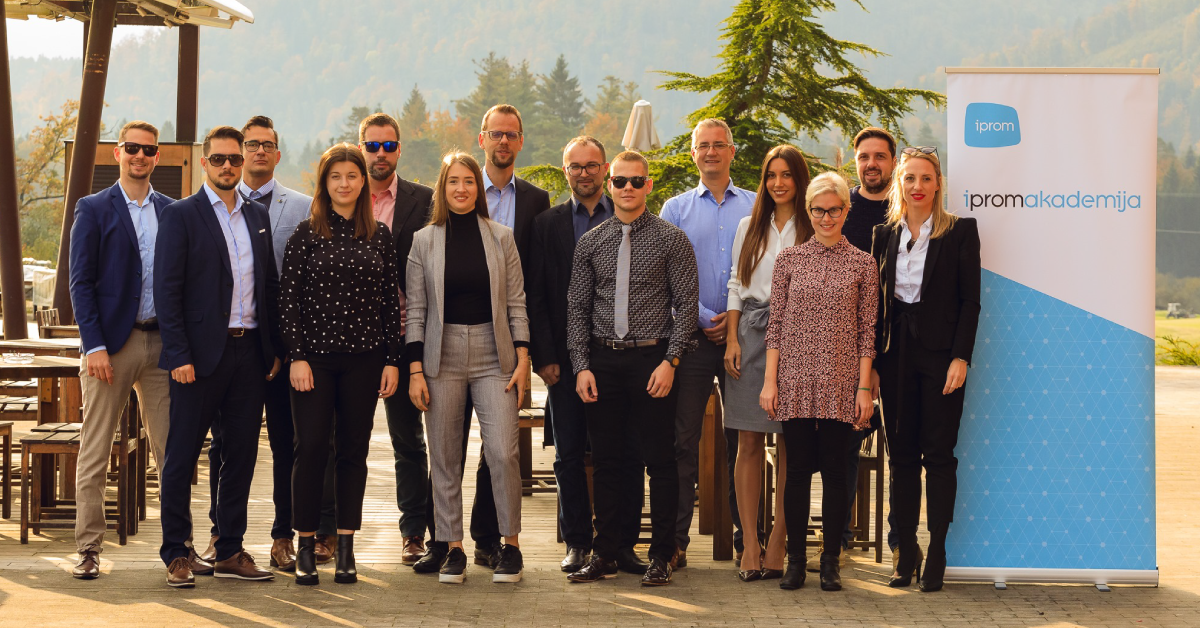 The autumn iPROM Academy was held in the light of trends that will mark the digital media landscape in 2020.
The academy was opened by Leon Brenčič, the Director of Client Relations at iPROM, with a lecture on digital advertising trends, and continued by Miloš Suša, Head of Online Media Specialists, and Anže Hribar, Head of Search Marketing Department, who presented the future of the tourist industry and the application of trends in advertising. Miha Rejc, Head of Social-Media Management at iPROM, talked about consumer electronics and technologies which promote the involvement of connected consumers, while Igor Mali, Operational Director at iPROM, concluded the academy with a lecture entitled "Are your sales and marketing ready for 2020?".
You can read more about the event on this link.