iPROM won first place in the Application of Advanced Technology category at the 2022 WEBSI Web Champions Awards for its Ljubljana Airport Fly technology solution, developed for Fraport Slovenia, the operator of Ljubljana airport.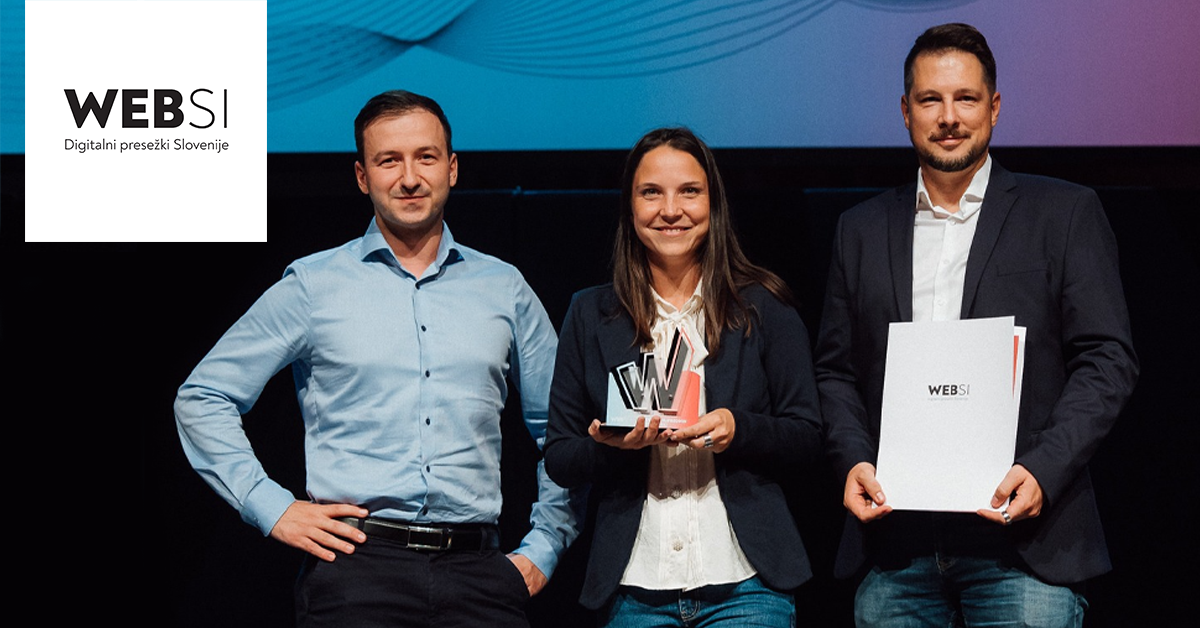 iPROM worked with Fraport Slovenija to build Ljubljana Airport Fly, a proprietary independent and secure system for advertising in digital media, which extends beyond the confines of closed ecosystems (so-called walled gardens). This innovation provides Fraport Slovenija with a strong competitive advantage for its marketing and advertising activities in the future while respecting users' privacy in accordance with the latest European e-privacy guidelines.
»The results we are seeing as we use the platform over a longer term, show that it has a thoughtful and sophisticated design and uses artificial intelligence to continuously improve results and optimise advertising campaigns in real time. After ten months of use, the conversion rate has increased and the cost of advertising per ticket sold has decreased further,« explained Leon Brenčič, Customer Relationship Manager, iPROM.
»The platform for programmatic ad buying in media that is a part of the open web allows Fraport to drive continued advertising efforts and promote the sales of tickets for flights from Ljubljana Airport. When combined with the solution for dynamic design of creative solutions, it streamlines advertising campaigns and allows for more accurate targeting and engaging users with a perceived intent of purchasing a flight ticket. This way we reduce media waste and ensure our resources are used effectively,« adds Monika Jelačič, Head of Corporate Communications at Fraport Slovenia.
This year marked the first decade of WEBSI Online Champions Awards for the best Slovenian digital projects. Among 180 projects in 34 categories, the jury rewarded those that have shown excellence in digital projects over the past year. iPROM would also like to congratulate the other winners and Kristina Gregorc from Mercator d. o. o. who won Digital Personality of the Year award.