Matjaž Fajfar, Expansion Manager Adriatics and DACH at iPROM, gave a presentation at the Digital Day conference hosted by IAB Serbia, highlighting the growing importance of private first-party data management platforms, independent ad tech solutions and the role of first-party data in highly effective audience targeting through programmatic advertising platforms.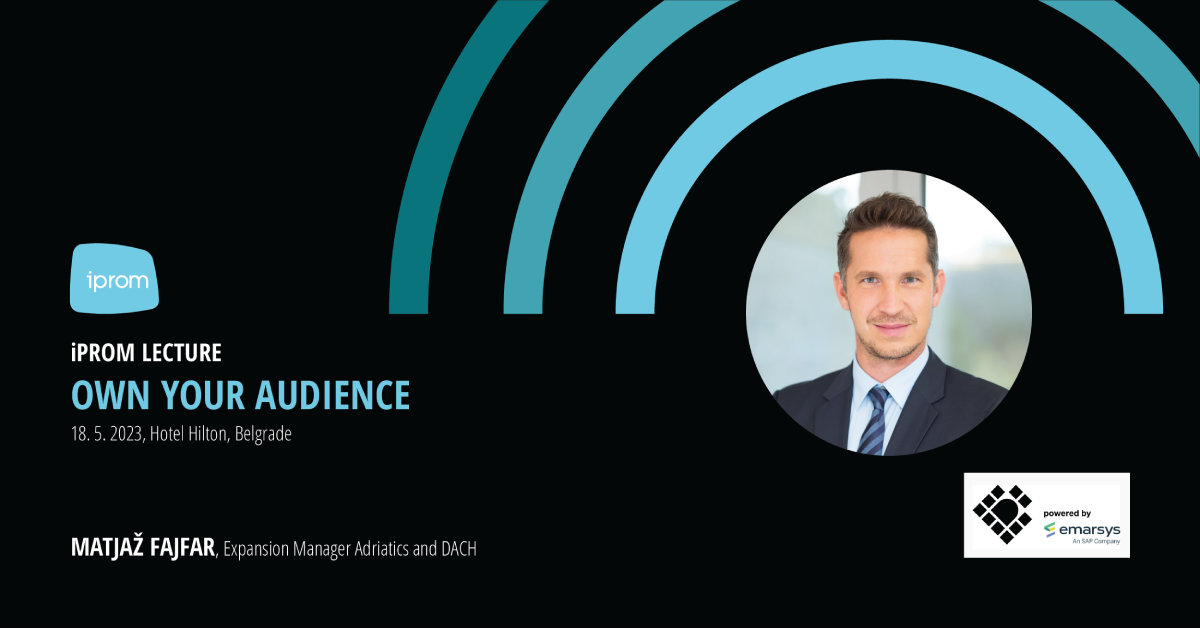 The main theme of this year's Digital Day conference, hosted by IAB Serbia, was "For Better Web". The agenda was designed to imagine a new and improved Internet, where users have control over their data, privacy is respected, and digital experiences are designed to enhance and be central to users' lives.
The conference goal was to highlight that the Internet is not a static entity, but a constantly evolving ecosystem that we can influence and shape. We can create a better web for ourselves and future generations by supporting ethical tech companies, promoting decentralized technologies, and advocating for policies that protect our digital rights.
Speaking at the event, Matjaž Fajfar, Expansion Manager Adriatics and DACH at iPROM, delivered an engaging presentation in which he drew parallels to the development of digital music and the emergence of streaming platforms, as well as continued development of digital advertising. He also emphasized how first-party data is becoming more valuable in the modern landscape of digital advertising. When used properly, it leads to a better understanding of audiences, more effective messaging in marketing communications, and improved competitive position for businesses when securely protected in private data management platforms.
Fajfar explained that "taking ownership of data enables advertisers to create highly effective ad campaigns that push the boundaries of traditional ad platforms by leveraging personalized ad messages and advanced ad formats."
Much like music transcends geographic boundaries, programmatic advertising transcends the boundaries of the so-called walled gardens of technology giants through global programmatic marketplaces that leverage the OpenRTB standard. It enables advertisers to take control of their audiences and successfully engage and monetize them by leveraging independent data platforms (such as iPROM Private DMP) and building their own walled gardens, as demonstrated by Fraport Slovenia and its FLY platform at Ljubljana Airport.