In 2018, 80 per cent of ads will have been programatically leased.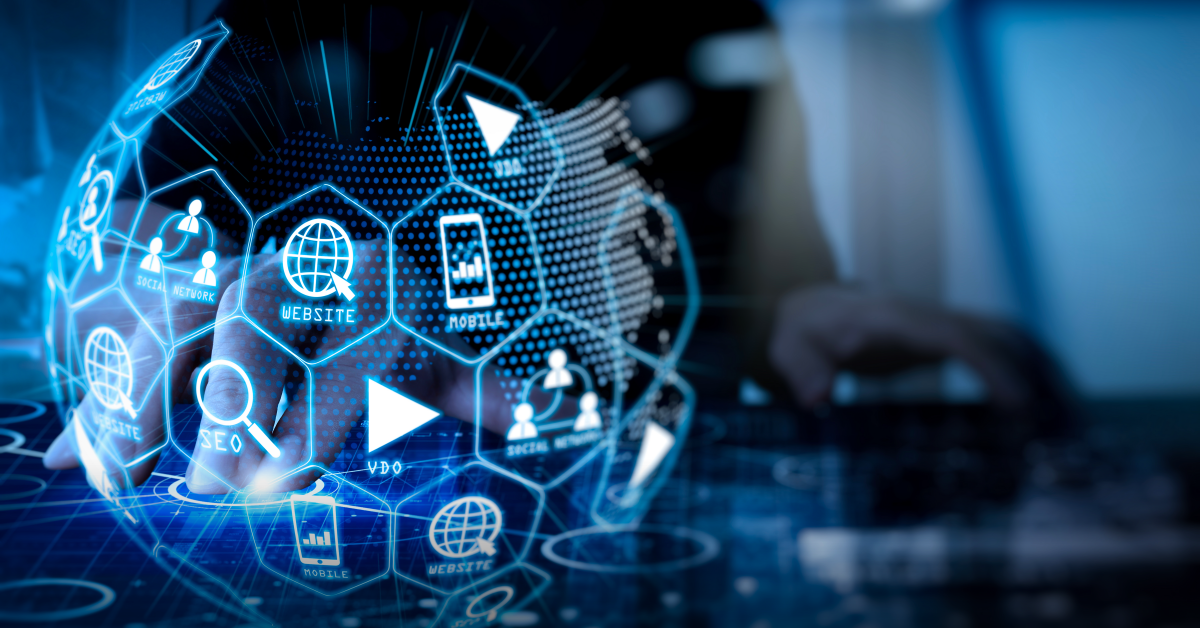 Developing and using new technologies is like riding a rollercoaster. After an initial quick ascent, what follows is an exciting ride going up and down. The programmatic ecosystem follows the same principle. Despite the fact that we've been hearing about anything "programmatic" in our industry for several years now, it continues to bring surprises, innovations, growth, as well as challenges and changes, into the world of digital media. 2016 was a pivotal year: for the first time ever, more than one half of all ads were leased programmatically, while the eMarketer marketing research company predicts that no less than 81.5 per cent of ads will follow that same trend in 2018. Up to 2019, nearly 80 per cent of video ads will also be programmatic. The factors responsible for the growth we're witnessing are innovations in the field of programmatic ad technology, an increase in transparency, smart use of data, and a huge influence of digital advertising. What are the novelties brought about by 2018?
In-house programmatical lease//Programmatic in the house!
Advertisers continue to call for transparency and better control when it comes to accessing quality advertising inventory. For this purpose, they are developing their own strategies: according to IAB research, one of the main trends in the programmatic world is currently setting up internal teams with the purpose of implementing all programmatic activities internally, i.e. "in-house". Nowadays, almost 40 per cent of all advertisers are programmatically leasing advertising space on digital media. Simultaneously, it also remains the main model of advertising space marketing for publishers (50 per cent of them are marketing by themselves) and agencies (62 per cent of them have an internal marketing team).
The scope of inventory for display, mobile, and video advertising used for programmatic marketing by agencies and publishers keeps on growing, and so do advertising investments. In one of the recent surveys of the IAB Europe association, 90 per cent of advertisers stated that their investments into programmatic marketing will keep on increasing in the 12 months to follow.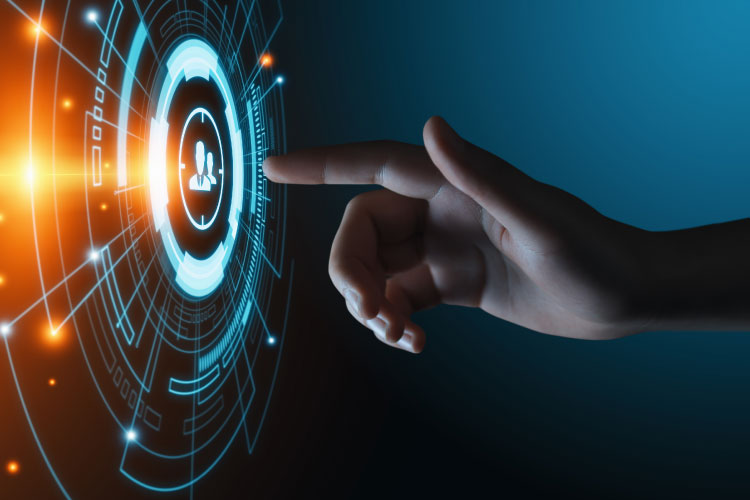 Increased lease safety and transparency for an increased trust
As is the case in every rapidly-growing branch and technological platform, the programmatic ecosystem also started dealing with non-transparency issues. After the initial rapid success and fast-paced expansion, criminals quickly started taking advantage of the system for their own profit in various ways. Experts are therefore constantly trying to come up with solutions for monitoring fraud, suggesting the best practices for solving this issue. A breakthrough was announced at the beginning of 2018 when the IAB association presented the ads.txt mechanism.
Ads.txt is a text file approved by the Internet Advertising Board (the IAB) which only makes it possible for authorised sellers to sell ad inventory. Publishers download a text file containing a list of authorised sellers on their website, while advertising platforms (DSPs) prevent the inventory from being bought by unknown sources and various mediators, with the use of robots. The use and setup of the ads.txt file is growing: more than half of the 5,000 largest global websites are already using it. Through increased and consistent use, the confidence and transparency of the programmatic ecosystem is, obviously, also growing.
Artificial intelligence
For years, digital marketing has been using advanced algorithms and machine learning, and has been among the first branches to take advantage of the usefulness of artificial intelligence in practice, in order to achieve business successes. Thus, the technology allows us to address individuals in real-time using a completely personalised message. Artificial intelligence is definitely one of the main trends of this year. Solutions such as dynamic creative optimisation (DCO), based on artificial intelligence, bring new opportunities to the field of advertising. That is to say, they offer ways of bringing adapted advertising to a higher level. However, this is not the only way in which artificial intelligence is used in advertising, since it can also be applied in behavioural targeting. These approaches are becoming increasingly important as the quantity of information grows: the companies are increasingly interested in user experience and the ways in which they could fulfil actual needs of their audience.
While investments and interest in the field of artificial intelligence remain high, technology is being used in an increasingly extended manner. Despite this fact, numerous companies have high-flying plans for artificial intelligence systems since they expect to be able to ameliorate their business transactions in such a manner.
Forecasts in the field of artificial intelligence (AI) related to market size, income, investments in hardware and software, and services show a healthy degree of growth in the years to come. The majority of investments into the AI technology still come from the largest technological companies. Over time, we can also expect investments from other global companies.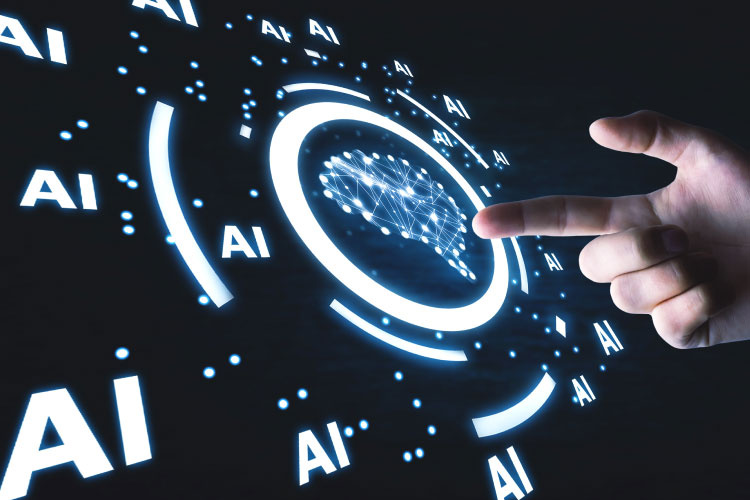 Impact of the GDPR and personal data protection
What is the impact of the GDPR on programmatic advertising? In one word: huge.
The GDPR which entered into force on 25 May of this year states that users must consent to data protection, and that brands must clearly state the purposes for which data is being collected. Now, advertisers must obtain express consent every time they use data for: showing ads, create user profiles, reveal information on interaction with ads, etc.
In the field of programmatic lease, the law thus penalised platforms that were not collecting data in the correct manner before the regulation entered into force. In itself, the trend of developing data management platforms (DMP) is, as anticipated, orientating towards managing significantly lower quantities of data and focussing on the most prestigious inventory. This is definitely a positive change, since certain rules and mechanisms have finally been set up, while user privacy has simultaneously been protected. In addition, the GDPR is opening new possibilities to fight fraud, track displays, and implement responsibility in digital advertising. These new regulations might just introduce the long-anticipated transparency into the field, thus ameliorating the efficiency of advertising by filtering publishers who are not credible. Instead of being concerned with the GDPR and its consequences, advertisers and publishers should learn how to accept new rules when it comes to leasing media space, and focus on how to fulfil the needs of their audience while maintaining the highest possible level of protecting their personal data.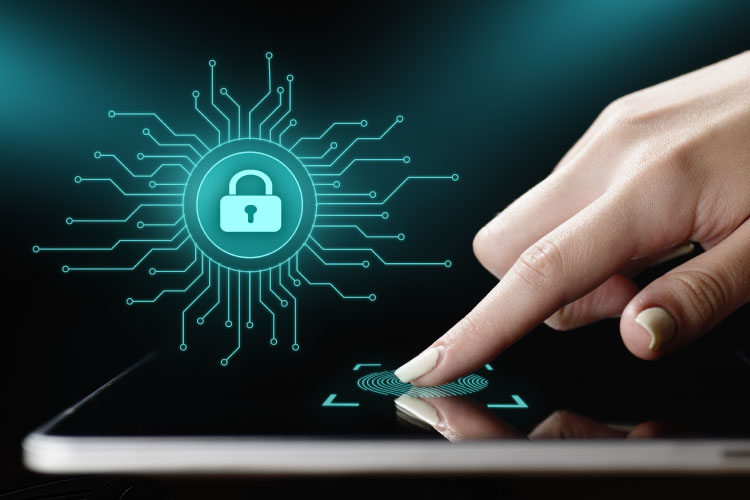 The future of advertising is digital and programmatic
The essence of the programmatic ecosystem is information and its efficient use. New technologies make it possible to use consumer data, which can in turn be used to predict and directly address target audiences. The industry itself will remain even more focussed towards finding highly efficient technological solutions (such as the iPROM Cloud), which will create higher investments and, as a consequence, better results. As programmatic advertising based on the use of data continues to grow, advertisers and publishers are mainly responsible for participating in the process while ensuring transparency of the media ecosystem, thus making it possible for the branch to grow and successfully develop further.
The latest trends and novelties in the field of programmatic design will be presented by Simon Struna during the IAB Academy on 5 December.