Greater control, above-average efficiency and an increased competitive advantage are the leading reasons why brands are increasingly shifting away from global technology platforms to their own media properties, content and data.

Owning your media gives you complete control over content and data
Owned media such as company websites, online stores, mobile apps and company social media profiles now play a key role in nurturing relationships with potential customers and re-engaging with existing ones. I am not talking about static websites, which is like a painting in an exhibition and waiting for each visitor to judge whether they find it relevant or not.
If you want your content to be engaging, interesting, and relevant to every user, you need to instantly personalize it to their needs or interests. You can do this with advanced technology solutions such as iPROM Dynamic content.
In practice, the solution works by tailoring the website content to each individual user, based on information about their preferences, needs or detected touchpoint in the purchase journey. It gives advertisers a deeper insight into consumers and allows them to personalize their communications through retargeting and behavioural targeting with ads or paid posts.
You can read about how our clients in the Adriatic region combine their own content with advanced Ad-Tech in practice in our case studies.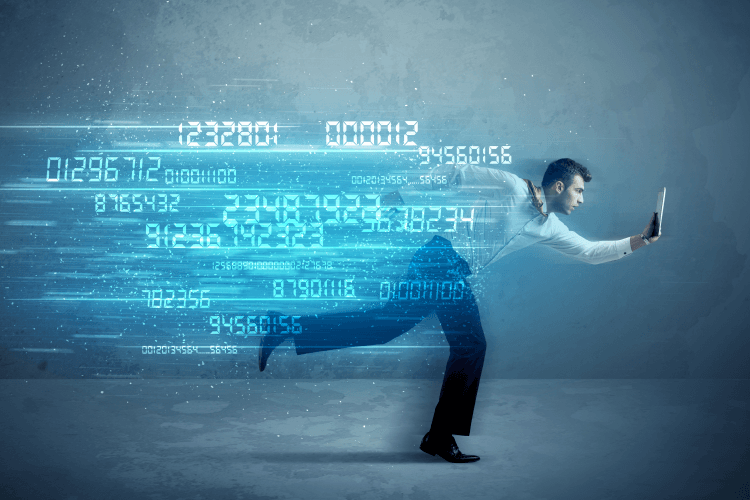 Building your own data silos is an investment in your competitive advantage
The ability to collect data about online users in their own data silos is another important advantage of companies' owned media. Data management platforms, such as iPROM DMP, allow our clients to gain real-time insight into consumer behaviour, to be more agile and, ultimately, to be more competitive if they don't share this data with the competition.
By basing communication and advertising strategy exclusively on global technology platforms, you are also helping your competitors who have access to the very same data platform. An independent infrastructure, on the other hand, enables you to build on each advertising campaign and grow your own data silos that are wholly under your control.
Companies that invest in the development of their own data silos and leverage them for advertising campaigns can use data and analytical insights to design their activities and successfully keep up with market needs. More digitally mature companies are additionally combining data from other digital touchpoints and from back-end systems, while complying with the legislation and regulations mandated by the EU's General Data Protection Regulation (GDPR).
iPROM captures data from advertising campaigns and uses advanced algorithms and machine learning to refine and transform them into smart data in the iPROM DMP data management platform, which is considered the richest data silo of digital media users' behavioural patterns in the region.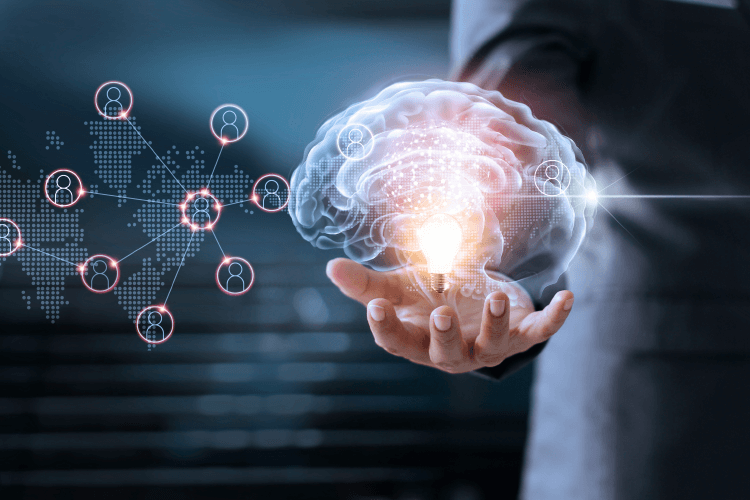 Use advertising support to realize the online potential of your brand
When setting up your own media, the key is to determine in advance the direction in which you will develop it and explore all the possibilities each medium has to offer so you can effectively reach your target group. The secret of digital champions is a well-thought-out mix of their own media and paid media, i.e. advertising. Using ad formats and audience targeting that can effectively connect a brand with its target audience will provide even better results online than expected.
Sometimes this also means supplementing content marketing on your owned media with earned media, which drives two-way communication on social media and through influencers or allows you to direct users to your media properties. Once there, brands can leverage a controlled content environment to reach them in a more targeted way.
Experience shows that this approach delivers the greatest impact and maximizes investment. However, the key is again to combine data from different marketing communication activities on a common data platform.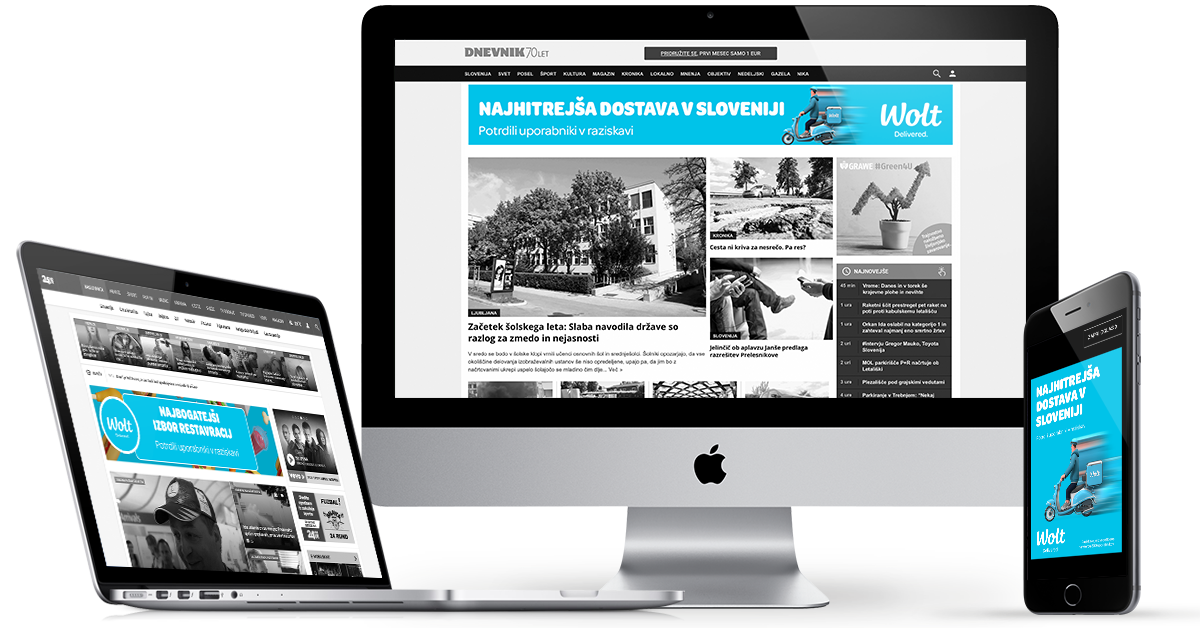 Wolt used display advertising to increase orders by 7% in 14 days
By adopting the "digital first" strategy, iPROM designed the advertising campaign that helped Wolt rapidly expand its target audience and use mobile device-based communication to boost its brand recognition among existing and new users.
The desired target group was addressed using programmatic buying in Slovenian digital media, using iPROM DMP to pinpoint the target audience that had expressed purchase intent for such services. Wolt's advantages were highlighted using prominent advanced ad formats designed for mobile devices, mobile native ad formats and traditional web banners.
Let the experts take care of your online marketing challenges
The complexity of the digital ecosystem, coupled with the increasing saturation of the web, has led many brands to seek out experts for advertising support in digital media. In volatile and unpredictable times, such support can be invaluable. My advice when investing in digital advertising is to rely on a trusted partner, who will not measure success solely based on a single high-profile digital campaign, but who will make an effort to achieve long-term partnership. A partner who will be able to recognize the potential in your story and take it beyond its original goals.
The opportunities offered by technology and digital marketing are far greater than what is normally used in practice. Many companies still lack competencies and confidence in digital marketing. iPROM is bridging the gap by sharing knowledge and experience, educating its clients and by providing useful case studies.