The Digital Markets Act, commonly known as the DMA, has quickly emerged as a central point of discussion for companies doing business in the European Union. This regulation, which aims to ensure fair competition in digital markets, also has implications for the advertising industry. In this article, I will briefly outline the essence of the DMA and introduce iPROM's independent advertising solutions as an effective tool for navigating this new and dynamics digital environment.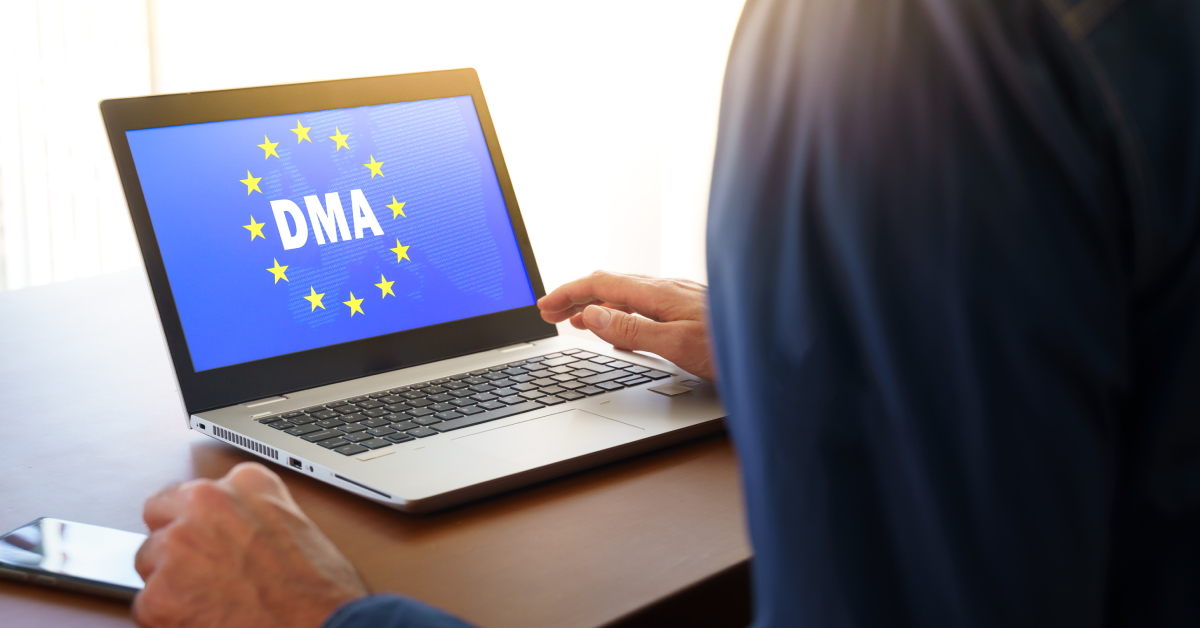 The purpose of the DMA and why it is important for the advertising industry
At its core, the DMA aims to dismantle the increasing dominance of gatekeepers, which are powerful technology companies that act as intermediaries between businesses and consumers. Their extensive reach and control over market dynamics must be regulated to ensure a balanced digital ecosystem, as they currently often operate as monopolies in the market. However, the European Union's ambition is to restore balance to the digital ecosystem and ensure the technological sovereignty of the European Union. This goal of European sovereignty is also realized in the European market through independent technology solutions, including iPROM Ad-Tech.
Forecasts show that walled gardens operated by technology giants will soon control more than half of the world's advertising spending. Their dominance has prompted the introduction of strict regulations to ensure that everyone gets an equal share of the advertising pie.
DMA brings radical changes to the media ecosystem
The DMA, which will come into force at the beginning of 2024, will radically transform the European digital landscape by stimulating competition and innovation, increasing transparency in the advertising world, prioritizing user consent and data privacy and, above all, by ensuring greater accountability and transparency of influential technology advertising platforms.
Although critics argue that the enforcement of the DMA could stifle innovation or introduce bureaucratic hurdles, its main objective remains to ensure a competitive, transparent and fair digital marketplace for EU businesses and consumers.
The key areas covered by the DMA are:
Transparent operation of the advertising ecosystem: The DMA requires administrators to provide advertisers with basic tools and raw data for impartial verification. This ensures a transparent understanding of ad placements, pricing and metrics. In addition, publishers gain access to metrics, prices and compensation.
Prioritising user consent and data privacy: Platforms are expected to allow users to opt out of algorithm-driven platforms if they decide they do not want to be tracked.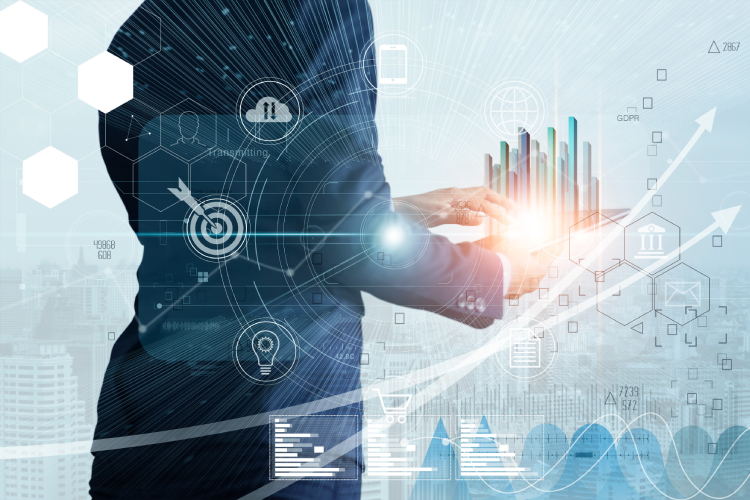 iPROM's independent technology solutions for efficient business
Understanding the complexities of DMA and its implications is only the first step. However, businesses can make their way through this rapidly evolving landscape much easier by using independent advertising technology solutions like iPROM's.
In today's digitised world, keeping up with regulatory changes is not only a preference but a necessity, especially when it comes to changes that are transforming companies' business models. This includes the DMA. As businesses grapple with the maze of DMA regulations, tools that streamline compliance while increasing efficiency become paramount.
iPROM Private DMP is an example of a solution that provides businesses with a platform to manage data in compliance with the DMA. It enhances transparency, facilitates the management of user consent and optimises advertising operations using the iPROM Programmatic Platform solution.
iPROM Private DMP is the guardian of the digital sovereignty of European companies
At its core, digital sovereignty refers to the ability of a country or another entity to manage its digital assets in the form of first-party data independently and without undue external influence or control. It revolves around preserving the digital autonomy of the state or organisation and ensuring that the data remains within its jurisdiction.
iPROM Private DMP is much more than a data management platform; it is a game changer in the field of digital sovereignty. It ensures that data – often likened to oil of the digital age – is managed, stored and processed in compliance with EU standards and principles.
Concerns about data leakage, misuse and unwarranted surveillance are on the rise and iPROM Private DMP gives companies full control over their advertising data. This boosts consumer and stakeholder confidence, knowing that their data is managed with the highest regard for privacy and sovereignty. By using iPROM's Private DMP, companies not only future-proof their business against evolving regulations, but also contribute to the overarching goal of digital sovereignty, where data remains as an instrument for empowerment rather than exploitation.
iPROM Private DMP and advertising based on first-party data
In these volatile times, first-party data has become the gold standard for businesses. First-party data is collected directly from the source without intermediaries, providing unparalleled accuracy, relevance and security.
iPROM Private DMP is carefully designed with the efficient management of first-party data in mind. As an independent technology solution, it not only provides companies with an independent data repository for collecting, storing and analysing first-party data but also ensures that this data remains shielded from external influences, guaranteeing its integrity and authenticity. By using iPROM Private DMP, companies gain better insight into the behaviour, preferences and needs of their audience, enabling them to design tailored and effective marketing strategies. In addition, advertising based on first-party data changes the rules of the game. When advertisers use first-party data, they tap into a wellspring of insights directly from their audience. This ensures that advertising campaigns delivered through independent advertising platforms such as iPROM Programmatic Platform are more precisely targeted, more relevant and more effective.
I am convinced that the DMA marks an important turning point and is ushering in a new era of digital advertising in the EU, centred on fairness, transparency and user empowerment. With independent technology solutions, businesses can not only navigate this new landscape, but thrive in it. In this dynamic digital landscape, iPROM is a beacon that provides advertisers with the tools and solutions they need to stay ahead of the curve, compliant and efficient.