We can leverage data and technology to target consumers more precisely and personalize advertising messages and online campaigns. Digitally mature companies that follow a digital first strategy know how important this is if you wish to compete in today's highly networked, data-driven and constantly changing world. In this post, I have outlined the main benefits and features of this strategy.
Data management platforms provide insight into consumers' purchase intent
When compared to traditional media, the web and advanced technologies provide insights into consumer data, offer relatively fast responsiveness, and enable more effective real-time communication with consumers. Effective monitoring and optimization go beyond website analytics results using Google Analytics and other tools by placing data in broader contexts.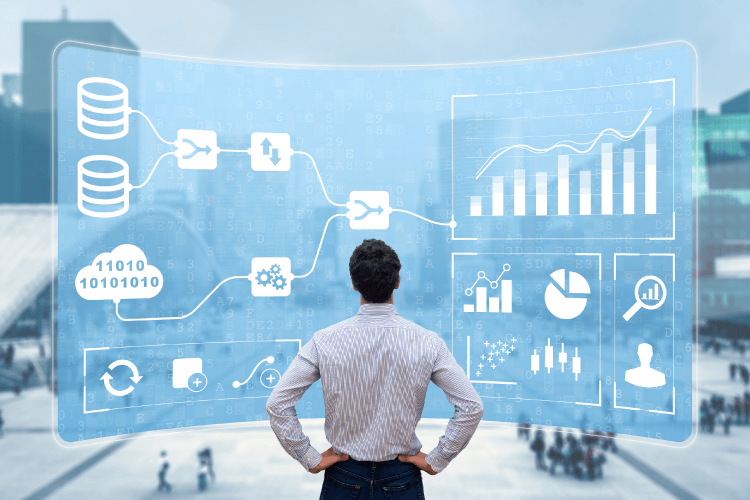 For some time now, companies have relied heavily on the power of their own data combined with data from other back-end systems and platforms in their "digital first" marketing strategies. Data captured through different communication activities and advertising campaigns is aggregated on a single data platform such as iPROM DMP to deliver in-depth analytical insights. They can monitor the purchasing habits and behavioural patterns of digital media users at any given moment, and use machine learning to build predictive models that predict how consumers will behave in the future.
Find out, for instance, how Semenarna Ljubljana responded quickly and maximized its media resources by accurately identifying the target group and using advanced targeting based on predicting purchase intent. This kind of approach to ad campaigns and the ability to instantly adjust offers in real time enables our clients to quickly reallocate advertising resources and keep their data independent of the global advertising platforms, ensuring long-term effectiveness and strengthening their own competitive advantage.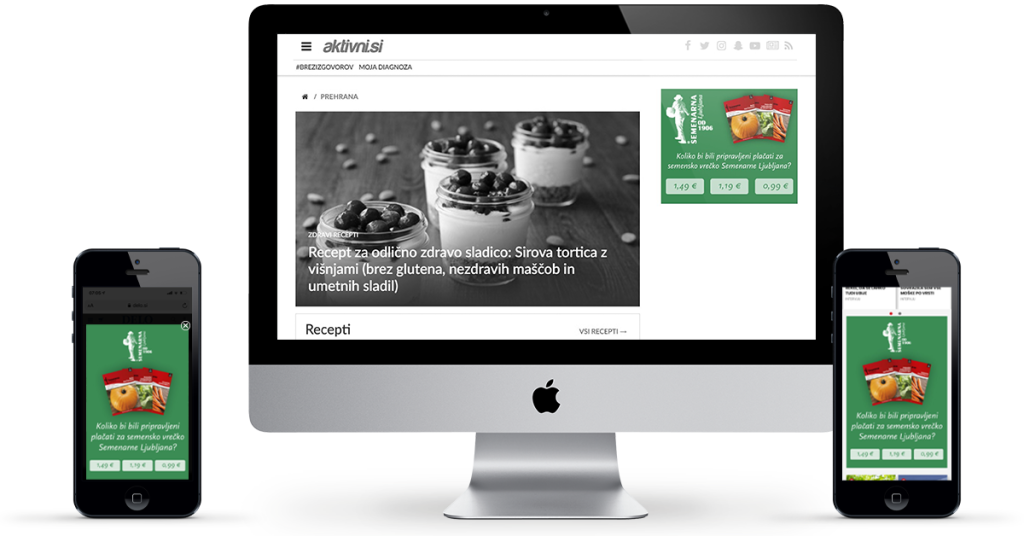 In addition to the traditional retargeting of users of owned media or visitors to brand sites across the web, iPROM DMP can be combined with tracking code on the websites where we want to monitor user activity to set up lookalike audience algorithms. This is a process of finding and targeting users who are similar to existing customers and who are discovered based on their online behaviour and known characteristics.
This ensures brands have a constant presence among potential consumers and expands customer databases, which is crucial to achieving sustainable growth.
iPROM DMP – the richest data silo in the Adriatic region
To provide comprehensive support for the effective planning and execution of our clients' online marketing efforts, iPROM develops its own software and hardware. Our clients use iPROM DMP data management platform to create their own data silos and capture anonymous data that complies with the highest standards of data protection and user privacy online.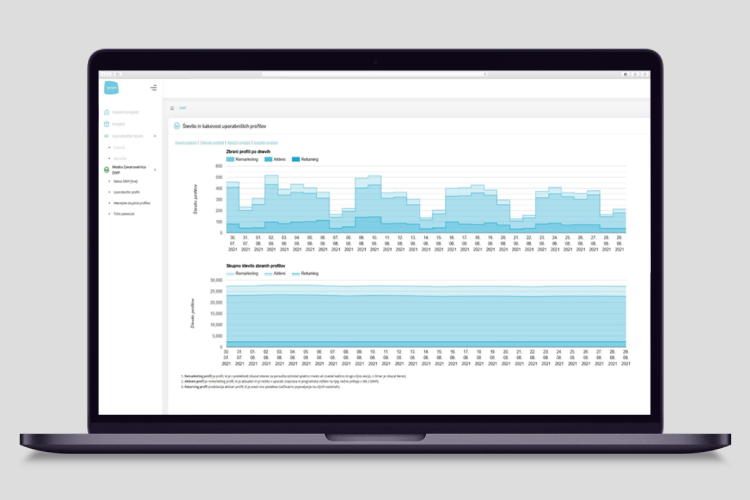 iPROM DMP can also be easily integrated with other global data management platforms (DMPs) through standard interfaces. In combination with iPROM Cloud, a solution for programmatic audience buying, data from clients' past campaigns can be enhanced, combined with data from other back-end systems and used for advanced targeting of digital media users.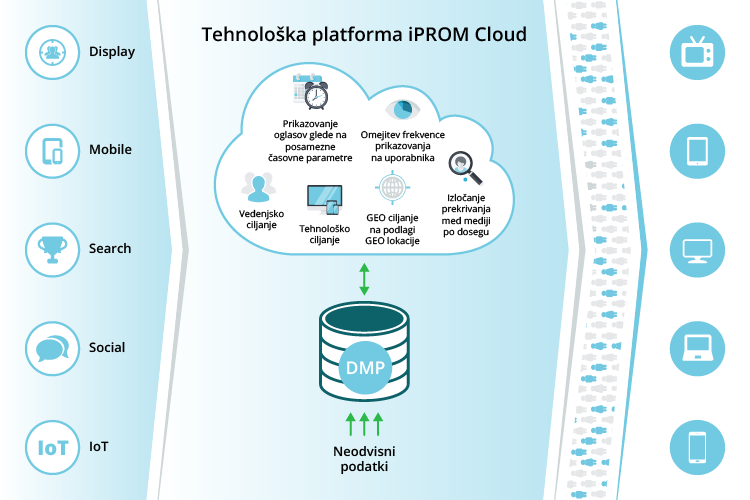 To increase efficiency, monitor the results of marketing activities at all touchpoints
The first step towards greater efficiency is to put in place a data analysis process that will inform better decisions, support action and allow the implementation of various marketing and consumer targeting strategies.
We can use different analyses and predictions of purchase behaviour, monitor results through dashboards, use A/B testing on ad messages and adjust both the target audience and the content.
In practice, highly accurate targeting involves not only using programmatic advertising in digital media, but also targeting users of your owned media (such as websites and email). This way, you can provide consumers with the best and the most relevant content to guide them along their purchase journey.
To measure user activity on the website and use subsequent retargeting tactics, it is therefore advisable to deploy tracking code by advertising service providers on your website. This established a direct connection to advertising campaign optimisation platforms, such as iPROM DMP.