Marketing experts are increasingly interested in using the XDID manner of targeting users. This method provides for more personalised advertising, tailored to the user, taking into consideration their behaviour and their (purchasing) habits on different devices and channels. Without a thorough understanding of consumers who use several different devices every day, advertising will namely not be efficient; when capturing data, however, legislation must be taken into consideration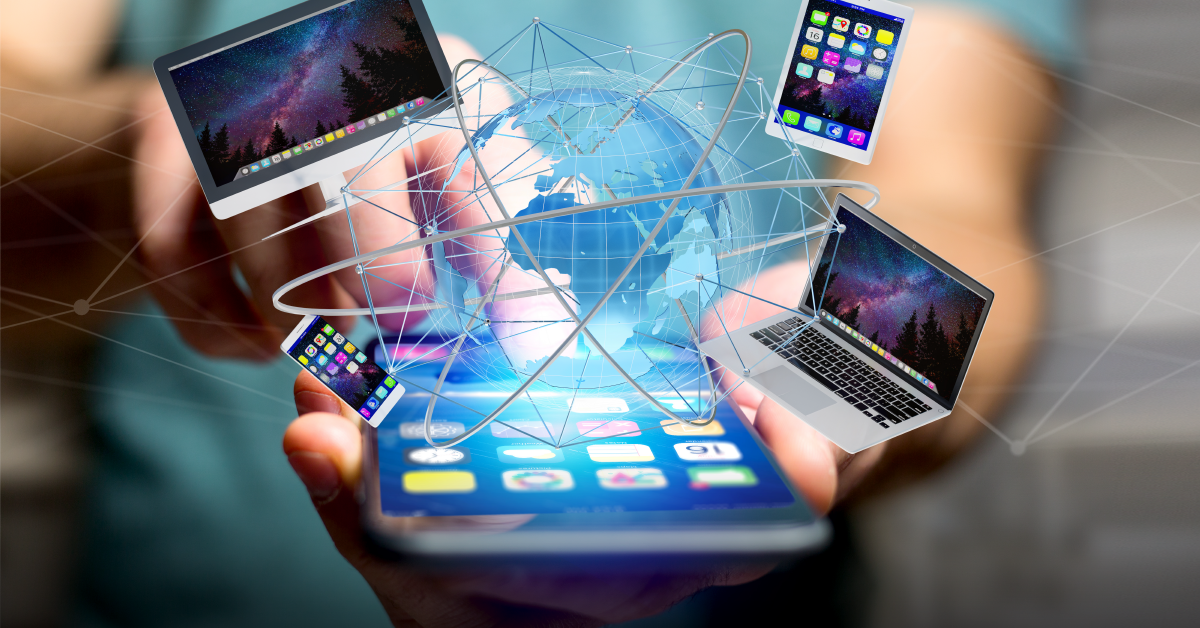 On average, mobile users tap, slide and click their mobile phones no fewer than 2,617 times a day. And this is just one of many devices that consumers use on a daily basis. Research shows that consumers use two or more devices every day. The results vary slightly, but they all show the same key information: the average consumer is becoming omniconnected, and his attention is divided through various points of contact.
The use of different devices obviously sets numerous challenges for advertisers, one of the most important ones being how to recognise consumers and potential consumers browsing the website of a brand via different devices. Correctly and accurately identifying the consumer and personalised communication are specifically two of the main advertising principles. In addition, it is also important to understand when and where consumers wish to be available for advertising. And here is where XDID comes in.
The iPROM Cloud technological platform enables identification in line with applicable legislation: that is to say, it collects and treats anonymised behavioural patterns data of users in accordance with the highest standards in the field of privacy on all devices.
What is XDID, anyway?
Identifying the user in different digital environments lets the advertisers know that the devices A and B, as well as the browser C, belong to the same person (X). Since devices are connected to users, it is important to consolidate data across several devices in order for them to indicate their user. The XDID technology enables advertisers to define consumers through different devices and channels, determine how said users are using their devices for performing their online activities and, as a consequence, enable a more precise targeting of said users through all devices and channels that they use.
The first software version for monitoring the influences of the combination and of the sequence of how ads are being shown through different channels in order to achieve better efficiency of digital advertising was presented by iPROM in 2009, thus introducing a completely new component into the field of media planning, making it possible for clients to benefit from numerous competitive advantages and to use media resources in a more efficient manner.
In 2004, iPROM began in-depth research of the influences of behavioural patterns of digital media users on sales; a year after that, the company conducted one of the first studies ever made in this field, in cooperation with Studio Moderna. The results of this research showed that a user who made a purchase in a web store did so after having been exposed to a web ad approximately 16.9 times, while 12.4 days on average passed between the time the user was first shown the ad and the time that the user made the purchase. New results followed the subsequent arrival of devices enabling access to digital media. One of the companies manufacturing beverages found out that a campaign conducted in several environments provoked a higher level of consumer involvement than the campaigns only targeting one type of device. Another company from the financial branch, for example, found that consumers implement a conversion on their laptop after seeing the ad on the mobile phone for the first time. Through shifting more resources from the advertising budget into mobile environments, that same company increased their conversion rate by over 50 per cent.
Due to these findings, we nowadays have extremely refined technological targeting tools, supported with artificial intelligence technology, making it possible to shorten the time needed for the customers to make their purchase, and to target potential customers more precisely.
Ensuring a smooth user experience on all devices
Despite a high level of interest in targeting through different environments, advertisers are still dealing with the bases, mostly with understanding the behaviour of consumers in different environments, and their purchase journeys. For most advertisers, this is actually a quite complicated task; as targeting methods ameliorate, so does the knowledge on how consumers use their devices. After all, accessing data from campaigns taking place in various environments gives us a better overview on what is actually working.
Get to know your target audience.
In order to monitor consumers through their devices in an efficient manner, you must first know what they actually do with them. For example, one consumer might be paying his bills on his laptop, reading news on his smartphone, and using his tablet computer in the evening to browse shopping websites. Despite the fact that we're talking about the same user, each of these examples would provoke a different effect of the ad. Another factor is their own data being obtained, for example through newsletters and visits of brand websites or online stores. These data can be used to access the same consumer via different devices, while advertisers can move from collecting data via cookies to collecting mobile device data.
Set realistic goals for your campaign.
You can only set realistic goals for your campaign if you understand how ads work in different channels when guiding the consumer through the shopping funnel. If you only know what consumers are doing on their laptops, you don't have the entire picture. An ad which you might consider efficient can get completely overshadowed by other ads in the mobile environment, since the behaviour of users on different devices differs.
The ad sequence is important.
Understanding how the ad sequence works in different environments sets the tone for a proper ad sequence. The idea is to prepare an advertising experience which would strengthen itself. If the consumer often sees the same ad on different devices, this might upset him. If ads are prepared in a sequence, however, from establishing awareness to a potential purchase, they are useful for consumers. It is therefore necessary to create advertising that is not repeating itself – and it even makes sense to limit the frequency with which the ad is shown to any individual consumer.
How to obtain information on consumers: the role of the DMP platform
In the marketing technology ecosystem, identifying users according to their devices is related to the data management platform enabling advertisers to have more choice when determining who they wish to analyse and target, and when choosing the identity of the device from the environment in which the data have been collected. The iPROM data management platform iPROM DMP is collecting and processing anonymised data on behavioural patterns of users according to the highest privacy standards on all devices.
Given the growing number of digital points of contact, it is necessary for advertisers to provide quality information about users who are hiding behind billions of devices. The sooner they get this information and understand it, the sooner their advertising approaches will yield results in an increasingly digital environment. It comes as no surprise, then, that last year, targeting in various environments has been one of the hottest topics for more than 70 per cent of marketing experts, according to the IAB. The company Gartner confirmed it by stating that marketing based on identities in different environments was one of the most important technological trends.